Apart from social media and chats as newer and more interactive channels of communication with the audience, webmail continues to deliver an effective method of maintaining own business activities for many companies.
Professional email marketing is not about private correspondence with a colleague or blending service channels with spam. In another vein, don't place yourself and your products at the core. Email marketing is primarily about your customers. Its long-term goal is to increase consumer confidence in the brand and build loyalty.
In this way, knowing the best email marketing ideas and insights can help you not only impel existing customers to take commercially-rated actions but also drive new leads and increase further sales. While setting up an email marketing campaign is a great strategy in itself, it's worth understanding what factors make it work at full capacity.
Tips to develop a basic email marketing strategy
Each of your clients has to deal with nearly 200 emails in the inbox, out of which they open only 25%. Without careful planning, your emails will simply get lost in their crowded inbox folders or, even worse, will get the spam marking.
An effective mailing strategy helps to lead business messages only to those people who really want to read them. Otherwise, even your colorful welcome letter, which in other circumstances would have fit customers in the cohort of your ambassadors, will be ignored.
When creating your own marketing strategy, you can focus on the 7 steps, some of which will require a more detailed review below:
1. Define your audience.
An effective newsletter is a relevant newsletter. As with any other marketing activity, you should start by defining a profile of your ideal customer, understanding what they want, and creating an email campaign tailored to the needs of your audience. It will help determine the search options for the future recipients of marketing letters and fill them with the necessary information.
2. Set intermediary and terminal goals.
Study the average mailing statistics for your industry and use them as a guide when setting goals. It is difficult to expect rapid progress without target landmarks because you can easily go astray. Answer the questions of what you want to achieve with your campaign, and it will become clear where to put the first cobble of the future road to the client's heart.



3. Create an original mailing list.
The fun part is how to create a list of potential customers who are ready to receive emails from you. First of all, no matter how smart your strategy is, it won't work without hot webmail addresses. One of the best practices is to build an organic email list.

There are many creative ways to do this, and buying a list is not one of them. Tactically, the task of building a list boils down to two key elements that, brought in a play closely together, can increase the number of your subscribers crucially. These are lead magnets and signup forms.

Lead Magnets
A lead magnet is a way to attract potential customers to your base. Typically, it is some sort of a free offer that can come in many different formats, should be valuable to users, and given away in exchange for leaving an email address.

But today, people care about the hygiene of their virtual space and protect their personal data. Don't expect to get their emails without providing something relevant or useful that can make their lives easier. In rough order, the most common types of lead magnets are data infographics, reports or researches, applied templates, webinars or online courses, etc.

Signup Forms
A newsletter consent form is another way to get a quality email address. Ask visitors of your site, app users, or offline clients if they are interested in receiving news about your products, services, or other information from you. For example, Shopify offers users a free trial in exchange for the ability to send them mailings.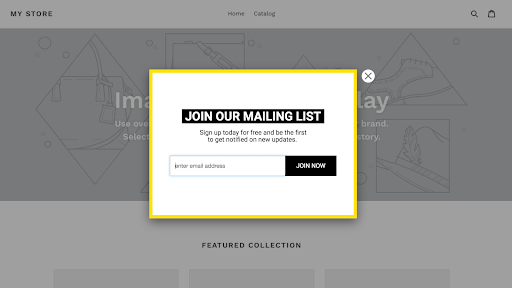 Don't be discouraged if there are only a few people on your list at first. It will take time to create a wide-branching corpus of clients. Appreciate each subscriber and prospect individually, give them the opportunity to unsubscribe and report problems, and you will see the list grow organically.
4. Choose a reliable email service.
Once you've figurated the idea and demographic group for your email marketing campaign, you can move on to the next step, finding the email marketing service of your dream. Again, this stage is not possible without defining your tasks and needs. However, generally, you can choose an Email Service Provider that has the following:
CRM with customization features
Good reputation among Internet Service Providers (ISP)
Intelligible interface for creating forms, landing pages and calls to action
Automation devices
Easy ways to comply with the rules applicable to email newsletters
The ability to conduct split tests of mailings
Built-in analysis tools
Downloadable reports
5. Select the type of email campaign
Email campaigns come in many varieties, and it is not easy to choose a specific approach. Should I make a weekly newsletter? Do I need to send notifications about product updates? Which catchy blog posts are worth sharing?
These are bitter questions for any marketer. The answer to them is always subjective. You can start by testing different types of email campaigns and then decide what works best for your audience. You should also organize separate lists for different types of mailing so that your existing and potential customers can register only for those letters that are relevant to them.
6. Make a schedule
Decide how often you plan to contact customers on your list. Inform your audience ahead of time, for they know what to expect. Staying on a schedule will build trust and allow customers to remember you.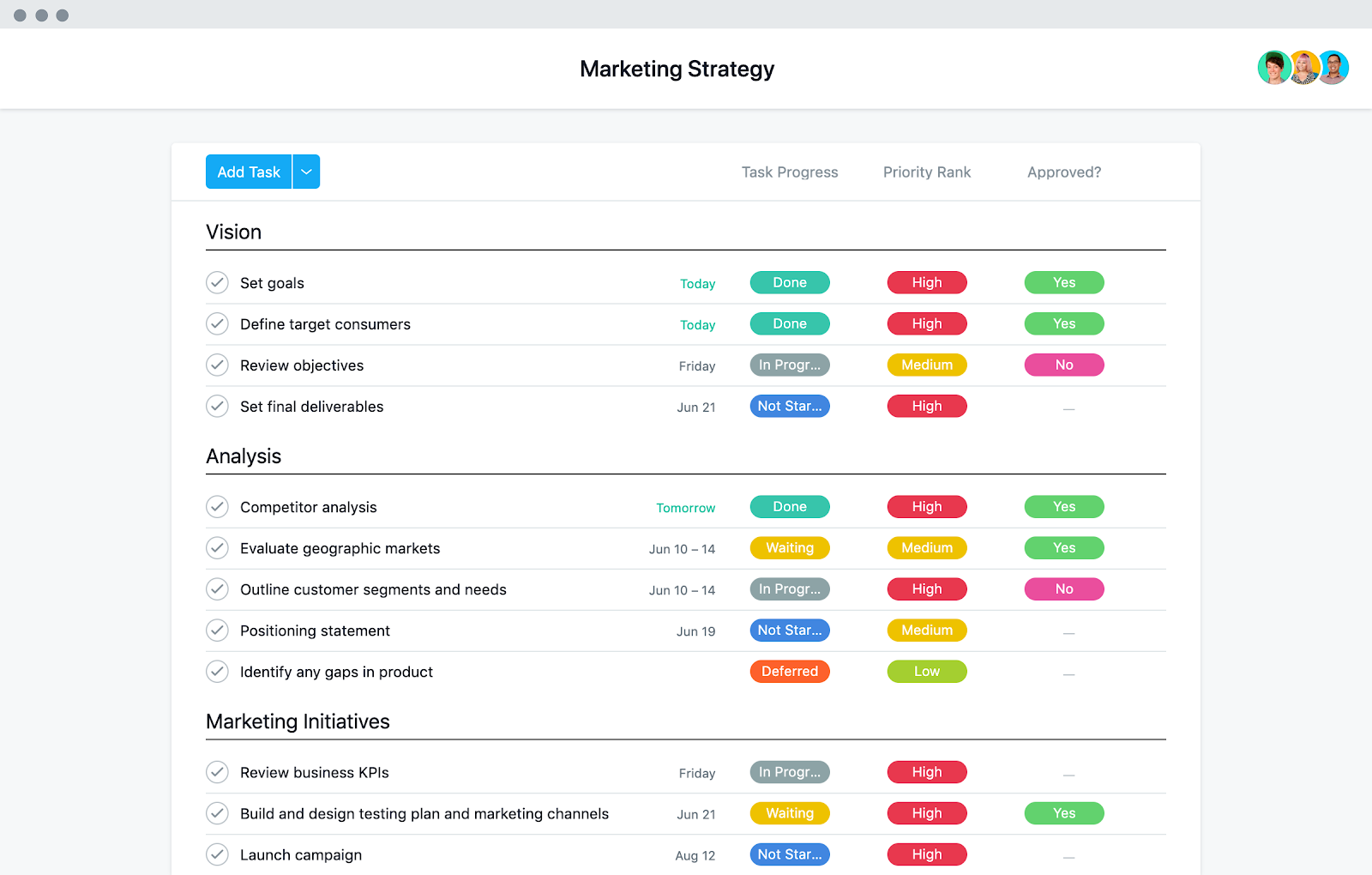 7. Measure results
This shouldn't come as a surprise. As in any science, marketing relies on accurate measurement of everything. By being sensitive to each important parameter, you can make small changes to your mailings to improve results. Go to the second point and track specific KPIs that help you monitor your current progress.
To sum up
If you've decided to start using email marketing to promote your business, be sure to consider these tips. They will help you create a truly meaningful and successful email campaign.
Let's recap the basic rules of email marketing:
Build a quality email list
Choose a good email marketing service
Create a targeted personalized marketing campaign
Set goals and measure their fulfillment