You want to know how to build a platform or app like TripAdvisor, which allows users to plan their entire trip with just one click, for booking hotels. Fortunately, you are in the right place. In this step-by-step manual, we'll walk you through every stage of creating hotel booking software, starting with the fundamentals and working our way up to more difficult concepts. You'll have all the information you need to launch your own hotel booking app by the time you finish reading this article. Then let's get going!
What exactly is TripAdvisor?
You've almost certainly used TripAdvisor if you've ever scheduled a trip. What you may not realize is that TripAdvisor offers a famous booking app in addition to its website. It is also as broad and extensive as the webpage. It is one of the most popular travel websites (and now applications) in the world, generating $1.62 billion in revenue, and for good reason.
You could easily organize an entire trip based on that. TripAdvisor, in addition to purchasing tickets and comparing rates and airlines, usually offers good and affordable deals. You can also reserve a hotel, motel, or one of the flats mentioned. All of these have been approved to assure tourists' safety. It will also recommend local eateries based on your location; they are classified by cuisine, distance, and overall mood.
You can also look for things to do at your destination, such as activities and sightseeing. It's a one-stop shop for everything you'll need on your journey. Because it saves consumers the trouble of executing each action all at once and makes the procedure easier and more pleasurable. TripAdvisor has been rated one of the most reputable and widely used booking sites in the world. With over 490 million monthly active users and 7 million reservation locations.
Features That Should Be Present in Your App
Booking
The first and most important TripAdvisor feature that you should work on is the booking feature. To design an app as powerful and functional as TripAdvisor, you must ensure that your app has a booking system that is prompt, accurate, and dependable. It must also be highly scalable in order to handle an increasing number of bookings and users in the future.
User Registration and Login
We all find the tedious and time-consuming procedure of filling out reservation information tedious. Because of this, you ought to offer a registration and login option to your consumers. The method you select will be available for users to sign up for your app. Whether it be through an email or a mobile number. They will then be able to save their data in their accounts and access it whenever they want to make a reservation. They would be able to make bookings considerably more quickly and easily with just one click, thus removing any potential for user annoyance.
Interactive Map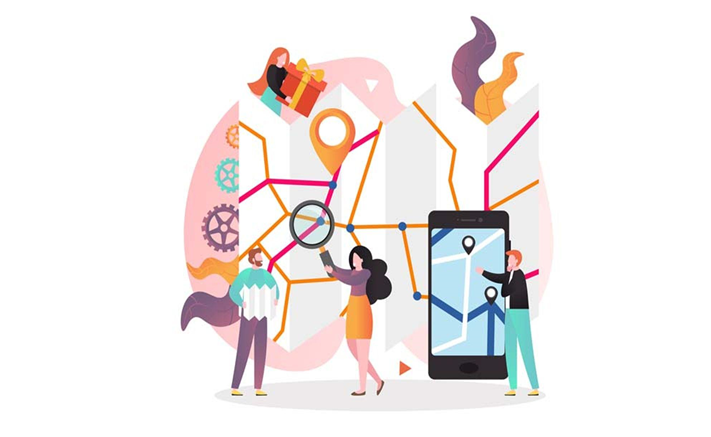 Including an interactive map in your app is a great way to enhance the user experience. You can offer your users an interactive map of their precise location that includes all of your recommended eateries and tourist attractions. also the precise location of the hotel they reserved via your app. Users will be able to follow the precise location with ease as a result. In the end, it would be quite helpful to them because it is a new location that they know very little about.
App-based search
Since your app would offer many different services and have many hotels, flights, and other places to stay, etc., it's important to make sure it has a good search function. A user would find it helpful to be able to search for a specific hotel, airline, or restaurant and get accurate and quick results. This would save him the time and effort of having to look through all of the lists to find what he needs.
Payment Gateways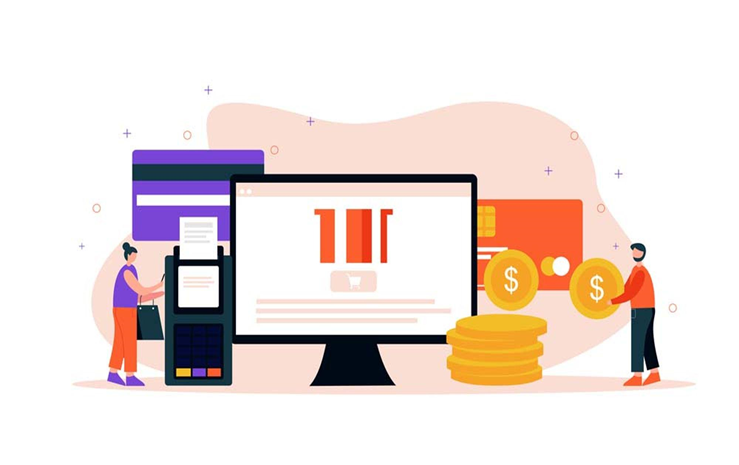 It is critical that you give your users as many options as possible, especially when it comes to paying. Multiple payment gateways are essential and should be featured in your app. Users should not be limited to a single payment method; instead, take into account everyone's preferences. Some users, for example, exclusively use debit or credit cards, while others prefer PayPal, and still others only trust cash payments. As a result, it is critical to include more than one.
Chatbots and live chat
It is critical to give your users a point of contact in the event of a problem or inquiry. Both live chat and chatbot functions serve as customer support channels and would be an excellent addition to your hotel booking app. We are all aware that various issues can develop while traveling, such as cancelled hotel reservations, delayed flights, or other issues.
It's a never-ending list of possibilities. Customers should be able to report issues through live chat and be connected to someone who can respond to and resolve them. Chatbots, on the other hand, can be used for relatively simpler inquiries, such as asking for directions or restaurant hours. Having two channels would increase the dependability of your software for users and tourists.
Section for Reviews and Ratings
Some individuals use TripAdvisor to read reviews about a certain location. It is critical that consumers have the opportunity to share their travel experiences and reviews. Also, include everything they see as positives and cons, as well as whether it is a good, poor, or mediocre assessment. It increases the dependability and trustworthiness of your platform. Users should be able to rate the reservations they make using your app as well. You can filter your app's registered hotels and restaurants in this manner to ensure consumer happiness.
How Much Would It Cost to Create a TripAdvisor-Style App?
So, how much would an app cost if it had a unique and colorful user experience, is packed with features, and could serve a large number of users? Remember that each feature you want to add will come at a cost. And it will not be cheap. Integrating the registration feature, for example, would cost an average of $10,000 and take up to 110 hours to construct.
Integrating an interactive map would cost between $15,000 and $25,000 and take up to 70 hours. Furthermore, by incorporating each form of booking, each would have its own fee and projected time. But what if I told you that you could avoid all of this trouble and create an app that is exactly like TripAdvisor? With all of the above-mentioned features at the lowest possible cost and in the shortest amount of time? Do you want to know more? Do you want us to keep you on the edge of your seat?
Create your Hotel Booking App with nandbox
nandbox can do this and even more in the blink of an eye. Nandbox is a no-code app builder where you can create the greatest hotel booking app and add the features you require. With up to 200 features, including booking, a built-in store, events, chatbots, and many others.You can also find many pre-made templates you can choose from (or create your own from scratch; it is totally up to you) Choose from a variety of colours to design the colour palette for your app. Simply drag and drop the feature you want into your app, and you're done! That's all there is to it.
nandbox will also help you with the publication process and will walk you through all you need to know. With exceptional customer service available 24 hours a day, 7 days a week, you may get assistance at any time. You can now sample Nandbox for free and begin your hotel booking app development journey!
That's all there is to it. A step-by-step tutorial for developing a hotel booking software similar to TripAdvisor. It's not a simple process, but it's certainly achievable (especially now that you know the not-so-secret and super-effective method)—and the results can be well worth the effort. Just bear in mind that creating an app as popular as TripAdvisor requires a lot of hard work, dedication, and attention to detail. Go for it if you're willing to put in the time and effort!