Do you wonder why your blog or a well drafted article is unable to draw sufficient amount of traffic despite working hard on it and having used all your creative guns? If you really do, then you need to analyze your efforts, approach and after that you also need to look at the top seven reasons that create scarcity of readers to a blog.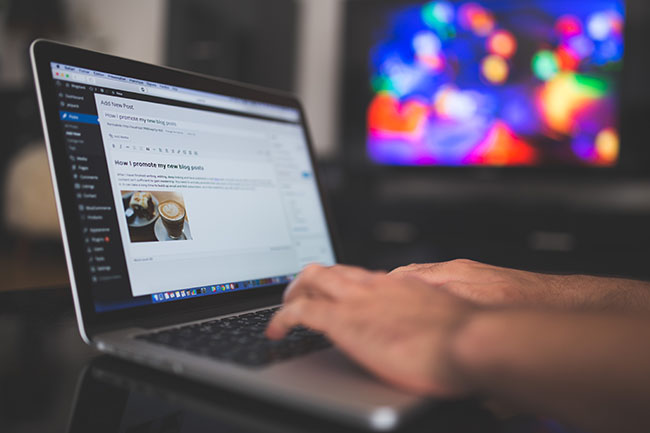 Address Information That Solves User Concern
Readers don't often show interest in those sort of blogs that talk a lot about you, your company, your products, brand and the services your company offers. So, if you want to make your blog worth-reading and popular among readers, you must give appropriate information that addresses their concerns and fixes their problems. Before attempting a blog, you should identify a connection between your products and solutions to the problems of readers.

For Example: A blog from a local coffee shop could talk about the procedure of roasting coffee beans, importance of ethically sourced coffees, etc. A blog becomes a hit when readers find important takeaways in them.

Always remember that too many marketing messages tend to seal the fate of a blog. One of the best ways to get high traffic to your blog is to make it a repository of information for your target audience, rather than self-promotional content because audience always look for highly informative content that solves their problems.

Try to Engage Users
The more the engagement your blog creates, the higher the number of readers it gets. Your blog might have great information to share with readers, but it could still become a failure if readers don't find it engaging. When you allow your community to engage with you via your blog, you develop a relationship with readers and increase the chances of conversion rates.

Many readers like to share their views about the blogs they read. When readers leave their comments on a blog of yours, you must respond to make them feel valued and encourage them to keep coming back to your blog.

Never allow spammy comments on your blog, since it results into readers shying away from leaving a meaningful comment. Engagement is a stepping stone to convert a reader into a buyer of your products.

Add SEO Ingredients to Your Blog
Even if you have created great, engaging content, people won't find it until you optimize it for web search engines. To make it easier for people to find your web content, you must use snappy headers, meta descriptions and meta titles, etc. in your blog website. For this you should have good understanding of core on-page SEO checklist which will help you to make your blog SEO optimized as per the guidelines defined by major search engines.

Effectively SEO optimized content such as from a Toronto SEO agency ensures that your blog appears on the first page of search engine results page, which helps your blog get abundance of new visitors. Never trivialize the importance of Keyword density when it comes to SEO of your blog content. Also, give internal links of your company website in your blog so that both visitors and search engines can use them to navigate your website.

For the success of your blog, it's important that your SEO team makes your content team well aware of all that is required to make the blog content highly SEO optimized.

Specifically Create for Target Audience
Not writing a blog that specifically targets right audience is another factor that contributes in the failure of your blog. You should know about demographics, behavior, motivations and goals of your existing customers before you begin writing a blog, so that you can use right tactics and language to give them personal feel and increase your chances to convert them into sales by many folds. Creating content that is both interesting and useful for your target audience helps you grow a dedicated group of followers to your blog.

A key to remember here is: Don't try too hard to please everyone with your blog. Focus on creating content for your target audience instead, since it makes them feel that you care about problems they are seeking solutions for. Following such a practice increases the numbers of visitors who regularly visit your blog, which in turn causes a hike in sales numbers.

Grab e-mails to Throw Your Blog to Niche
Not collecting emails is one of the major mistakes bloggers often make, thinking that email is dead. Email is still widely used in many companies to communicate with employees. If you are devoid of email addresses of your users then you are missing out on a brilliant trick to get them keep visiting your blog.

Via email addresses, you can send your readers a notification every time you publish a new post and get them to quickly check it out. This will help you add to overall traffic on your blog in a long run.

Work Socially for Your Blog
If you are not sharing your blog posts on social media sites, then you are not allowing your content to reach out to masses. Social media empowers you to interact, engage with other bloggers and brands to get more visitors to your blogs.

It's important for bloggers to be active on social media to catch maximum eyeballs to their blogs. Many of your target audience exist on social media sites, which is why it's important to create connections and conversations to get them to your blog. You can share content of other bloggers that you feel will help readers get rid of their woes, and in return those bloggers will also share your content to increase its visibility, hence more traffic to your blog.

Give a Catchy UI to Your Blog
It takes only three seconds for a reader to run away from sites that don't appear professional and attractive to them. You can ask this question to yourself, would you like to read content on a website in which fonts are difficult to read and content appears cluttered. No, right? A blogger must ensure that the content is nicely structured and does not make readers feel as if they are reading a scientific journal.

Your target audience will keep visiting your blogs only if it has the professional setup and easy navigating design. Make sure that your site does not have too many advertisements and unnecessary images hanging on your blog design. A nicely designed site and good quality content are essential to help readers build trust in you and your content, which is actually a great growth factor for your blog.

Conclusion: Blog can take a business to new heights by getting numerous leads and prospective customers. However, a blog becomes unlikely to draw traffic, if the blogger makes any of these seven mistakes. If you pay heed to the above suggestions, your blog can become a great medium to generate revenue for your business.

Any additional inputs from any blogger about what does not let your blog to get high traffic are highly welcome in the comment box below.